Products Page
The Products page is for displaying each product from the store with user photos attached to it. Here you can find any product, go to any product page, and sort products from bigger to smaller numbers of the uploaded/unapproved photos and vice versa.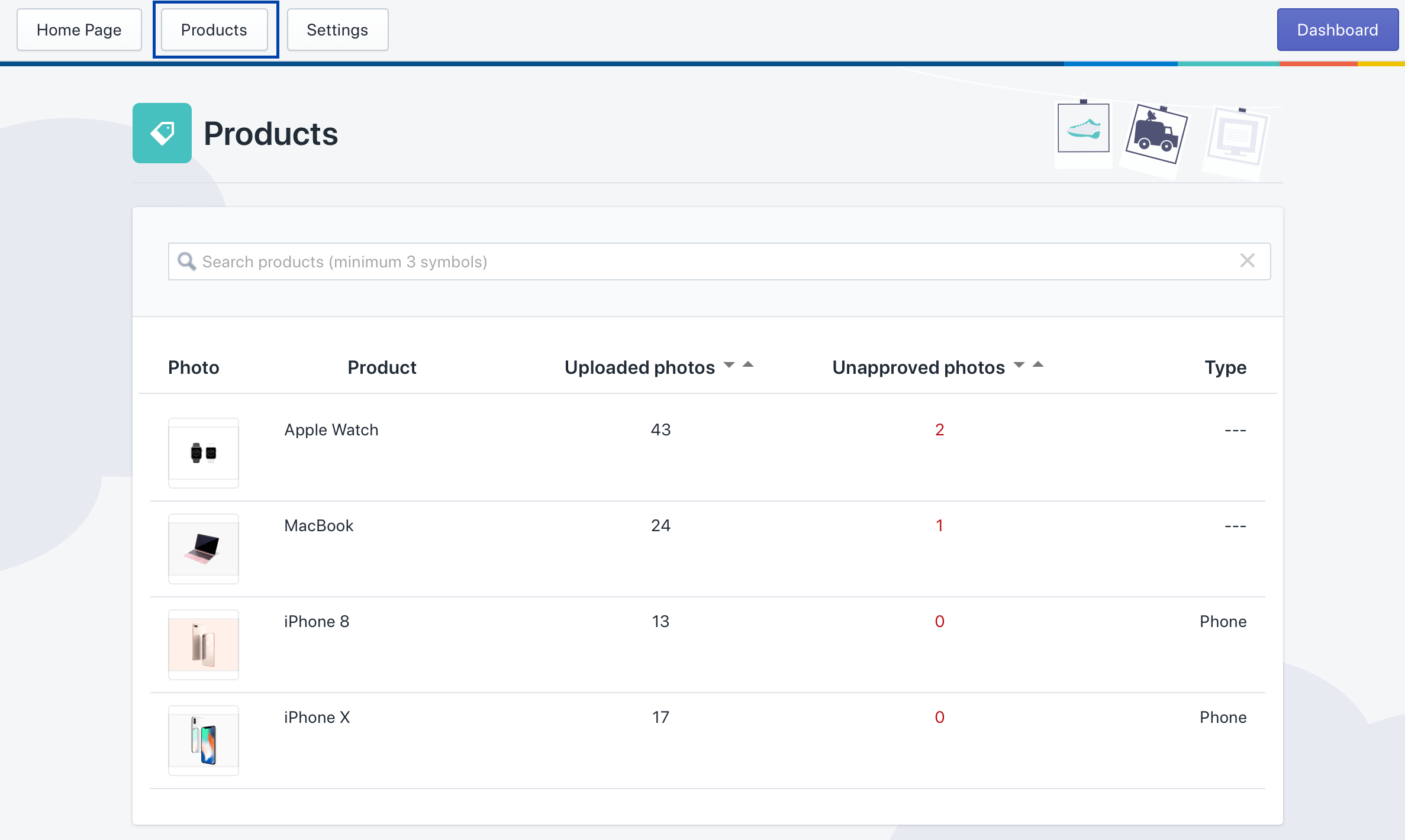 The Home page is for photos for the Home page widget. The Dashboard page has both the Home page and Product page photos;

The Dashboard page displays the overall statistics of all the photos;

The Home page has the unique Home page section, and the Dashboard has the unique extra Add new photo section.
On the Product page you can: